HYDROVISION International® stands as the foremost global assembly of hydropower and dams/civil market experts. As the largest event of its kind globally, it brings together more than 1,200 hydro enthusiasts, including power producers, utilities, consultants, major hydro energy users, and engineering, procurement & construction companies, hailing from over 50 countries. This event serves as a nexus for connection, knowledge acquisition, and the exploration of novel solutions. Our conference and exhibit provide an unparalleled platform for learning and procurement that addresses every facet of hydropower, spanning Operations and Maintenance, Environmental Issues and Water Management, Equipment and Technology, Industry Trends and Analysis, and New Development. The sessions are helmed by industry luminaries, visionaries, and trailblazers. Yet, our offerings extend beyond this, featuring peer-to-peer networking opportunities designed to nurture professional growth and drive innovation, ensuring the sustained vigor of the market.
Who Should Attend?
HYDROVISION International® serves as a guiding force for hydroelectric professionals on their transformative journey. We invite technology experts, utilities, engineers, suppliers, decision-makers, and thought leaders to join us in learning valuable lessons from past and present projects. Together, let's cast a forward-thinking gaze toward the opportunities and possibilities that await us over the next 30 years.
Commitment to the Industry
HYDROVISION International® is committed giving back to the global hydropower industry. The event engages new and repeat attendees in an emotional, innovative experience that facilitates valuable connections and meetings and helps participants find more of what they are looking for. HYDROVISION further shows our commitment by establishing the HYDROVISION Industry Fund.
Unparalleled Education Opportunities
Get ready to immerse yourself in the latest and greatest in hydropower education at HYDROVISION International®! Our comprehensive education program is designed to help you stay ahead of the curve and take your knowledge to the next level. HYDROVISION's education program is made up of our 4 summit tracks, 1 knowledge hub, and pre-conference workshops. With over 60 sessions there is sure to be something for everyone. You'll learn from the best in the industry, including trailblazers, thought leaders, and innovators. Additionally, our summit program offers a certificate of completion, which can be used to apply for PDH credits. Plus, we offer the Waterpower Hydro Basics™ Course for those new to the industry or seeking a refresher.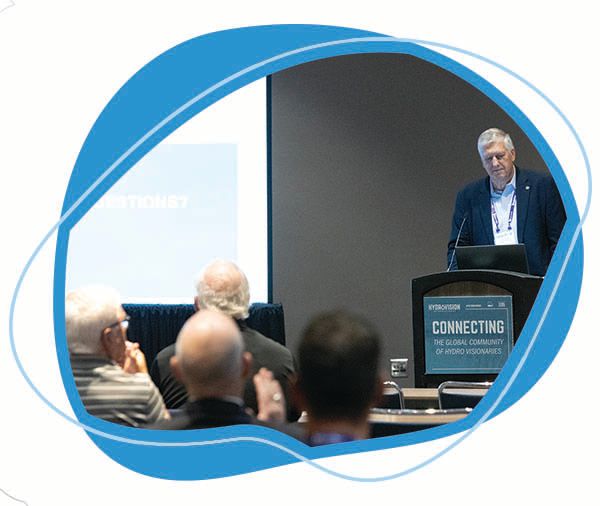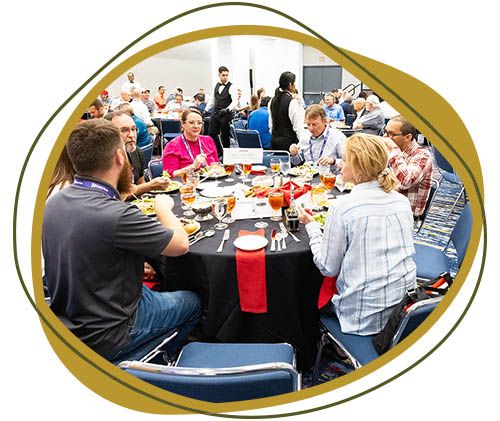 Networking with Industry Peers
HYDROVISION offers an abundance of networking opportunities for participants to connect with peers and partners. One of the highlights is the Breakfast Roundtables, where you can enjoy breakfast while discussing the hottest industry topics with other professionals in your field. For those who value diversity & inclusion, the Women with Hydro Vision Lunch is not to be missed, where we celebrate and honor the top women in hydro. Cap off each day by attending one of our networking receptions on the show floor, Welcome Reception, or the Dam Good Networking Reception, which guarantees an unforgettable evening of fun, laughter, and making new connections. With several networking events to choose from, HYDROVISION International® is the perfect place to build lasting relationships that can advance your career and drive success for a hydro future.
Leading Solutions Providers
HYDROVISION's exhibition is a one-stop shop for the hydroelectric power industry. With over 150 high-quality exhibitors showcasing the latest products and solutions, the exhibit hall serves as the perfect place for face-to-face business. Thousands of decision-makers flow through the hall to meet the teams behind best-in-class products & services and witness the latest industry advancements. In addition to the exhibitors, the hall also hosts educational sessions in our knowledge hub. Additionally, the last few hours of the exhibition each day are a time for networking and receptions - an opportunity to have a dam good time!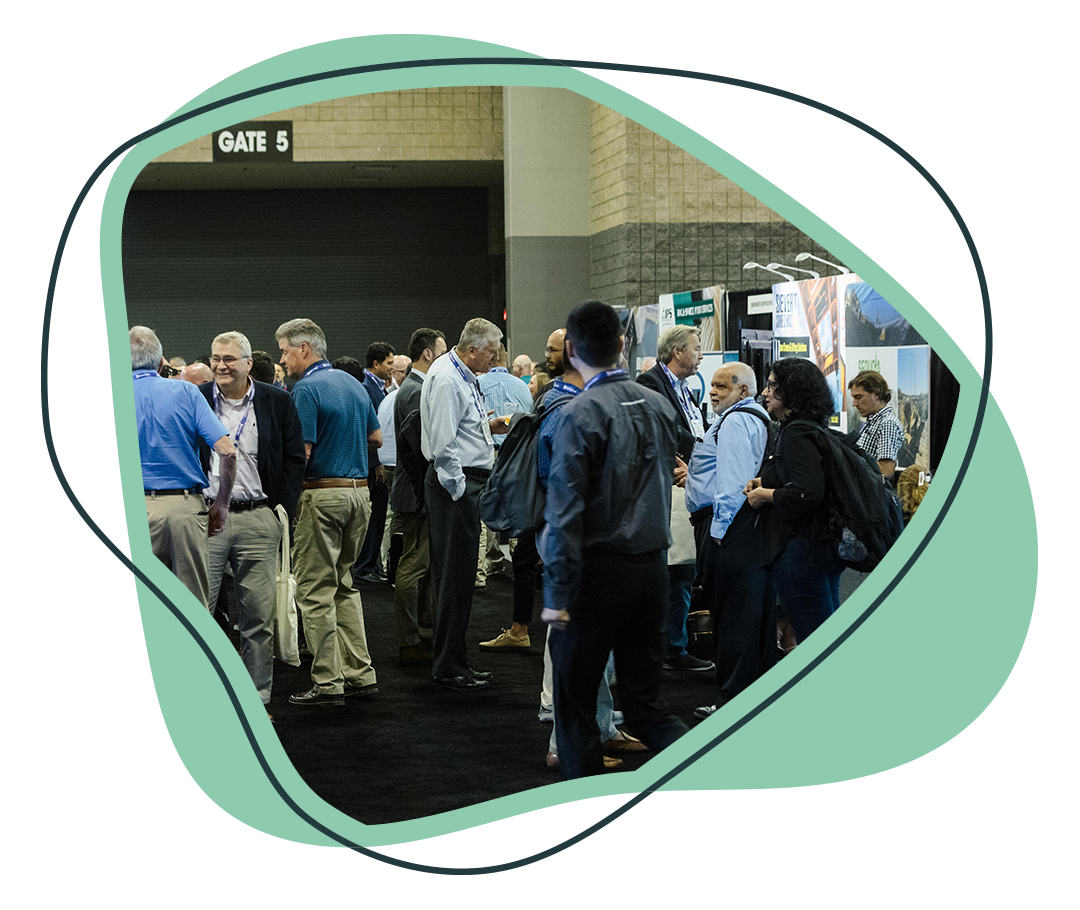 Our commitment to ESG encompasses a wide range of initiatives before, during, and after HYDROVISION as well as within our own organization, Clarion Events. From our years-long focus on diversity and our attendee code of conduct, to our on-site donations such as Clarion Cares and our commitment to reducing waste at our events, we fully embrace ESG principles and put them in practice whenever and wherever we can. By integrating ESG principles into every aspect of our operations and events, we strive to minimize our environmental footprint, foster inclusivity and diversity, and contribute to the well-being of local communities.
What Past Attendees and Exhibitors Have Said About Their HYDROVISION Experience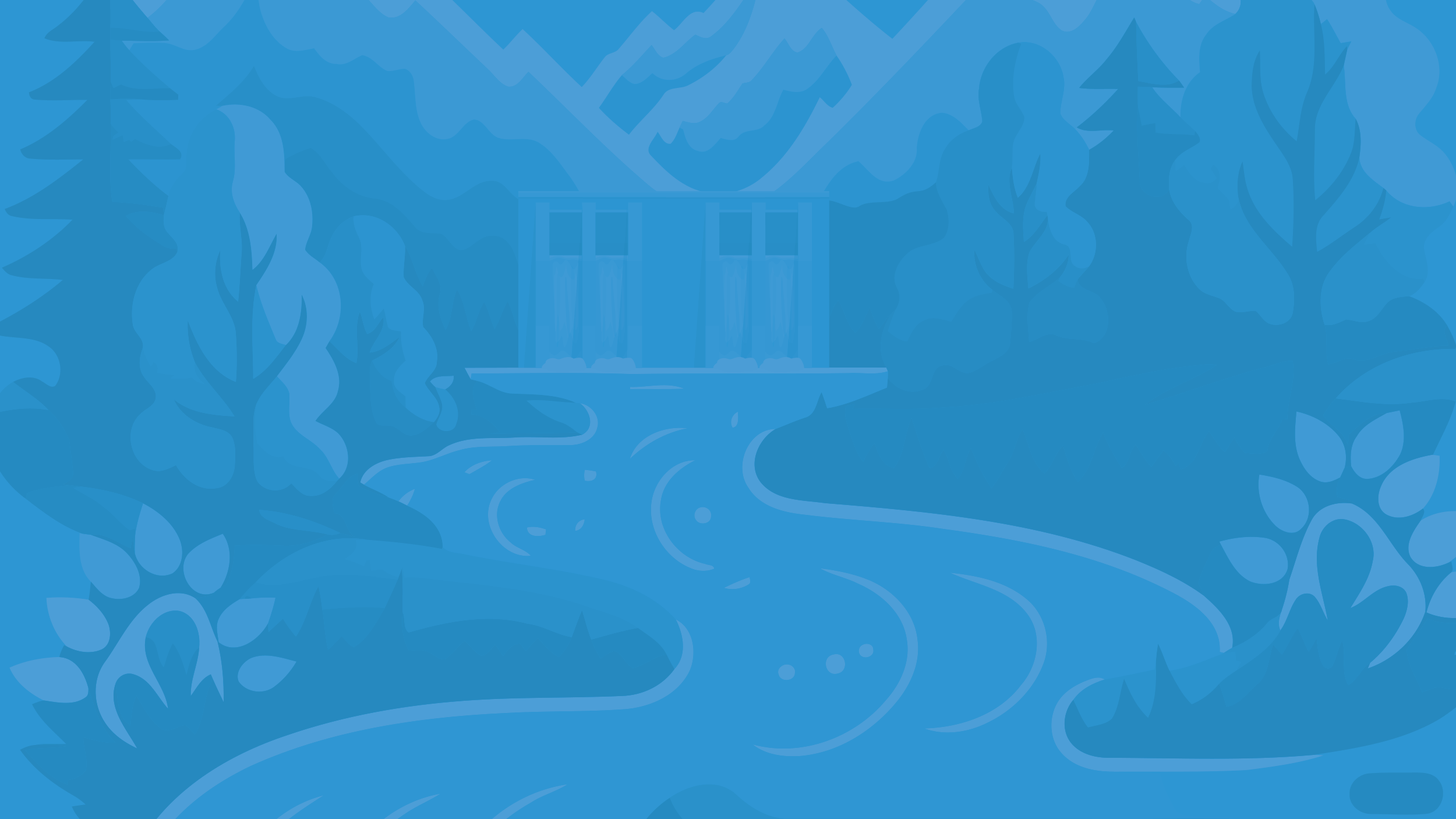 We have been attending HYDROVISION since I can remember. I've been with the company for 28 years. What we are looking for, for 2023 HYDROVISION is a good opportunity to interface with a lot of the utilities, the end users that use of products.

We are here at HYDROVISION 2023 for networking, speaking with out customers, and keeping up to date with industry trends.

We find this exhibition very useful for us, not only just to present our company, but to meet potential customers, partners, and companies with whom we can work here in the US.

What is important for us is making new contacts within the industry, maintaining existing contacts.