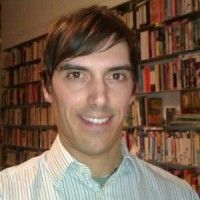 Boris Kubrak
Director of Computational Fluids Engineering
,
Mechanical Solutions
Globally Experienced Specialist with a demonstrated history of working in high-tech computer aided engineering and consulting services. Technical Leadership & Project Management experience working at small (start-up) and large clients (fortune 500) in process improvement, Multi-disciplinary Design Optimization (MDO), developing and implementing successful methods for the simulation-driven product design process.

A visionary hands-on leader who guides change in product-design teams through digital design and optimization technology. A big believer in Design Space Exploration methods that open new ways to how products are designed and vastly accelerate the product-development process. Changing the game to enable design teams find better designs, faster, moving from reactive engineering to predictive engineering early in the design process.

Previously held various roles at high-end engineering companies, from ultrafast-paced development in Formula 1 racing to technical consulting in engineering services with Fortune 500 clients. A versatile outside-the-box thinker with an entrepreneurial mind-set and international background.