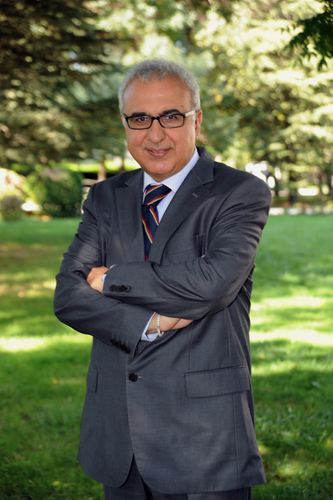 Bulent Acma
Head of Department of Economics
,
Anadolu University
Acma (Ph.D.) currently works as a researcher and lecturer at Anadolu University, Turkey as well as chair of the economy department.
His research interests focus on two related areas. The first is sustainable development, natural resources and environmental economics, green and bio-economics, and energy and water economics. The second is the circular and innovation-entrenepnership economy
He has been attending many international conferences, workshops and summer-winter schools as a presenter, chair, and participant with international scholarships and grants.
He has been involved in some international research projects which is related to ecological and environmental issues, water and energy economics, climate change, green deal, economic geography, and eco and agro-tourism.
He has more than published 50 articles, in international peer-reviewed journals, SSCI (Social Sciences Citation Index) and SCI (Science Citation Index), and 5 books and reports.
He has served as an editor and member of editorial boards of more than 20 international journals as well as a reviewer. He has been assigned to serve as an international project review by UKRI (UK Research and Innovation Council) and ESF (The European Science Foundation), the National Centre for Research and Development (NCBR), and The Polish Academy of Sciences (PAN) in Poland, The Science Fund of the Republic of Serbia recently (SFRS).
He is still serving as an independent assessor for EUROKA (Globalstars, Eurostars and Clusters programs), Canadian Mountain Assessment (CMA), Intergovernmental Science-Policy Platform on Biodiversity and Ecosystem Services (IPBES), The CETPartnership Call Management (2022-2024) as Nordic Energy Research, as well (TÜBİTAK) the Scientific and Technological Research Council of Turkey